How to Reinvent Your Style in 4 Steps
At 24 years old, I can now finally say I understand my personal style. I know what I feel most comfortable in, what colors or prints I enjoy, and what pieces are worth investing in for me. It wasn't easy figuring this out, though. I've had many bad style days, and worn outfits I've vowed to never repeat. Yet, after carefully curating my closet for the better part of the last three years, turning down impromptu purchases, and really honing in on what makes me feel the most, well, "me," I think I've got it down.
After all that hard work, ideally there would never be a reason for my style to change. However, whether it's minor or major changes, as I inevitably continue to grow personally and professionally, I'll evolve and my personal style will have to follow suit. From starting a new job to outgrowing old trends and embracing a new year, there's plenty of reasons to reinvent your style.
If you find yourself faced with the opportunity to reevaluate your look or just try something new, below are a few tips to help you along the way.
1. Experiment
This may seem obvious, but don't be afraid to try new things. You don't have to buy in to every trend that hits the shelves, but branching out and trying new colors, prints, or silhouettes could help you discover a look you love. Once you have the basic building blocks of a good wardrobe — a solid pair of trousers, leather jacket, white blouse, nude pumps, etc. — you can begin to add more bold pieces to your closet. If your style lacks excitement, try an interesting shoe, like a blue velvet bootie from Steve Madden. If you're looking to embrace more classic pieces, opt for a toned down blazer, like the Regent Blazer from J.Crew.
2. Find Inspiration
You know all those women's fashion magazines you horde? Well it turns out they're great for collecting inspiration. Flip through old copies of some of your favorite publications to get some evergreen styling tips you can apply to new trends. InStyle, Marie Claire, and Elle are all great for breaking down styling techniques. Tear out the pages you love the most and create a mood board to display near your closet. This will keep you inspired and motivated when trying new things. For on-the-go inspiration, create a Pinterest board with looks you'd like to try. You can even purchase a style app, like StyleBook, which will help you keep track of what outfits in your wardrobe work best for you.
3. Ditch the Old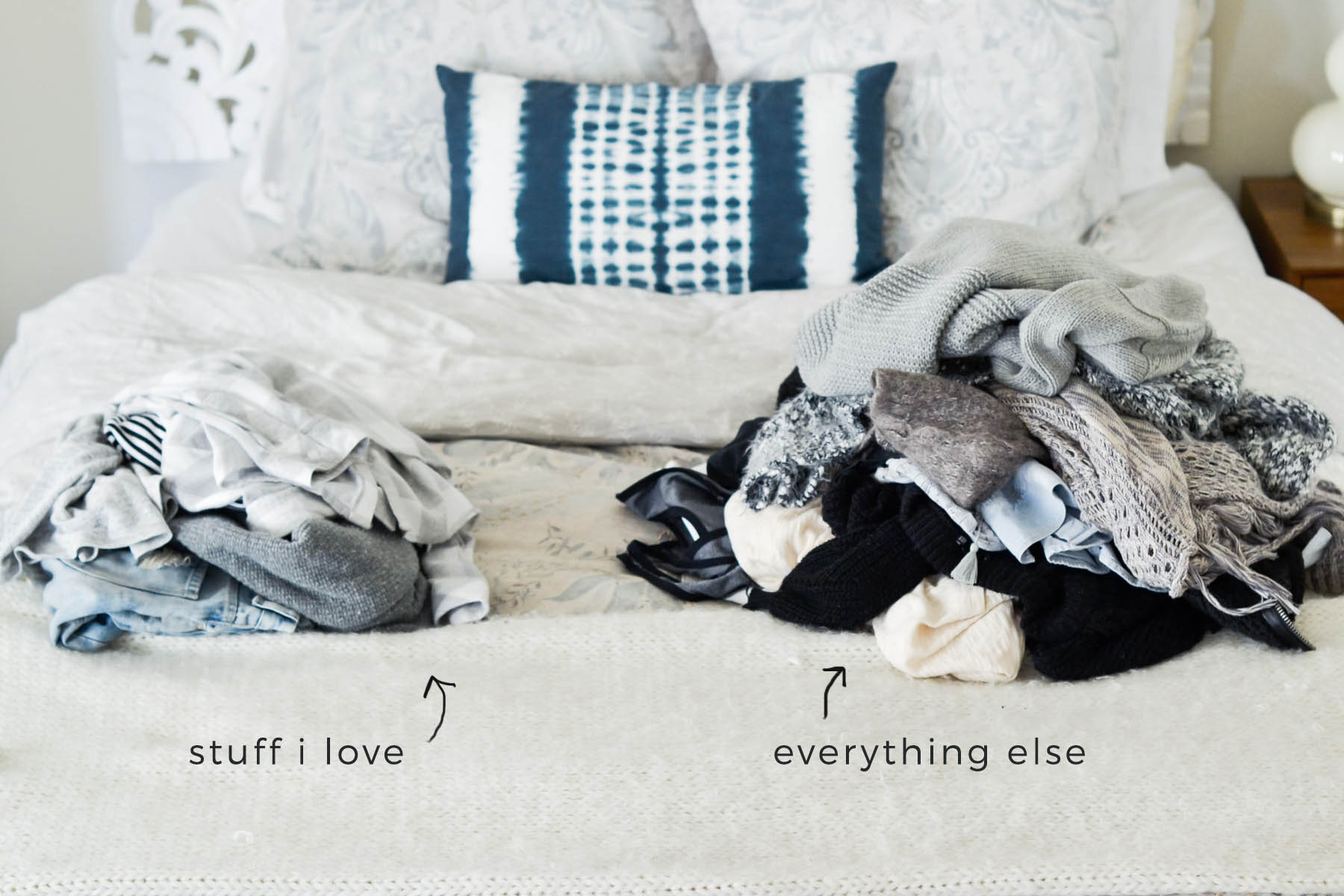 Don't forget to let go of things you no longer wear as you reinvent your style and embrace the "new." It's easy to get stuck in a style rut and keep recycling the same old pieces you don't really love when they're still hanging in your closet. Instead of taking up space in your wardrobe and making it more difficult to change up your look, donate your unwanted possessions. While they may not work for you, they could be the perfect fit for somebody else! If you're really feeling crafty, you can even try repurposing old pieces. A new hem length or embellishments are simple changes that can add new life to old clothing.
4. Learn to Make Mistakes
You're bound to make mistakes while trying something new, and that's completely okay. The cool thing about reinventing your style is there's no right way to do it. It's a personal experience that only you can determine the success of. Try flare pants on a first date and hate them? Not a big deal. You still probably looked amazing despite your discomfort. Switch back to your skinnies, donate the mishap, and try something new. The more you learn to make mistakes, the easier it will be to figure out what works and what doesn't. Plus, you'll have some pretty funny fashion stories to tell when the whole ordeal is over.
How do you plan to reinvent your style this year? Let us know in the comment section!