10 Fashion Trends to Get On in 2017 - Like Now
Now that 2017 is well on it's way, it's about time you start sprucing up your wardrobe with chic new trends. The question is, what trends are really worth investing in, and what can you pass up? While style is always subjective (what looks good on one person isn't always the right fit for somebody else), we think there's plenty of good pieces for everybody to choose from this year. From pieces you can start sporting now to looks to prep for in the months ahead, check out 10 of my favorite fashion trends for this year below.
1. Pink
From soft pastel hues to pepto bismol-bold, pink is in this year. It doesn't matter if you're wearing a large blush coat or sporting a chic bubblegum clutch, the color can be both fun and sophisticated.
2. Seam Splits
Taking the off-the-shoulder look and side cut outs one step further, seam splits are a cool new trend to try this year. Take cues from the SS17 runway and pair your deconstructed pieces with sharp accessories and natural makeup.
3. Bold Stripes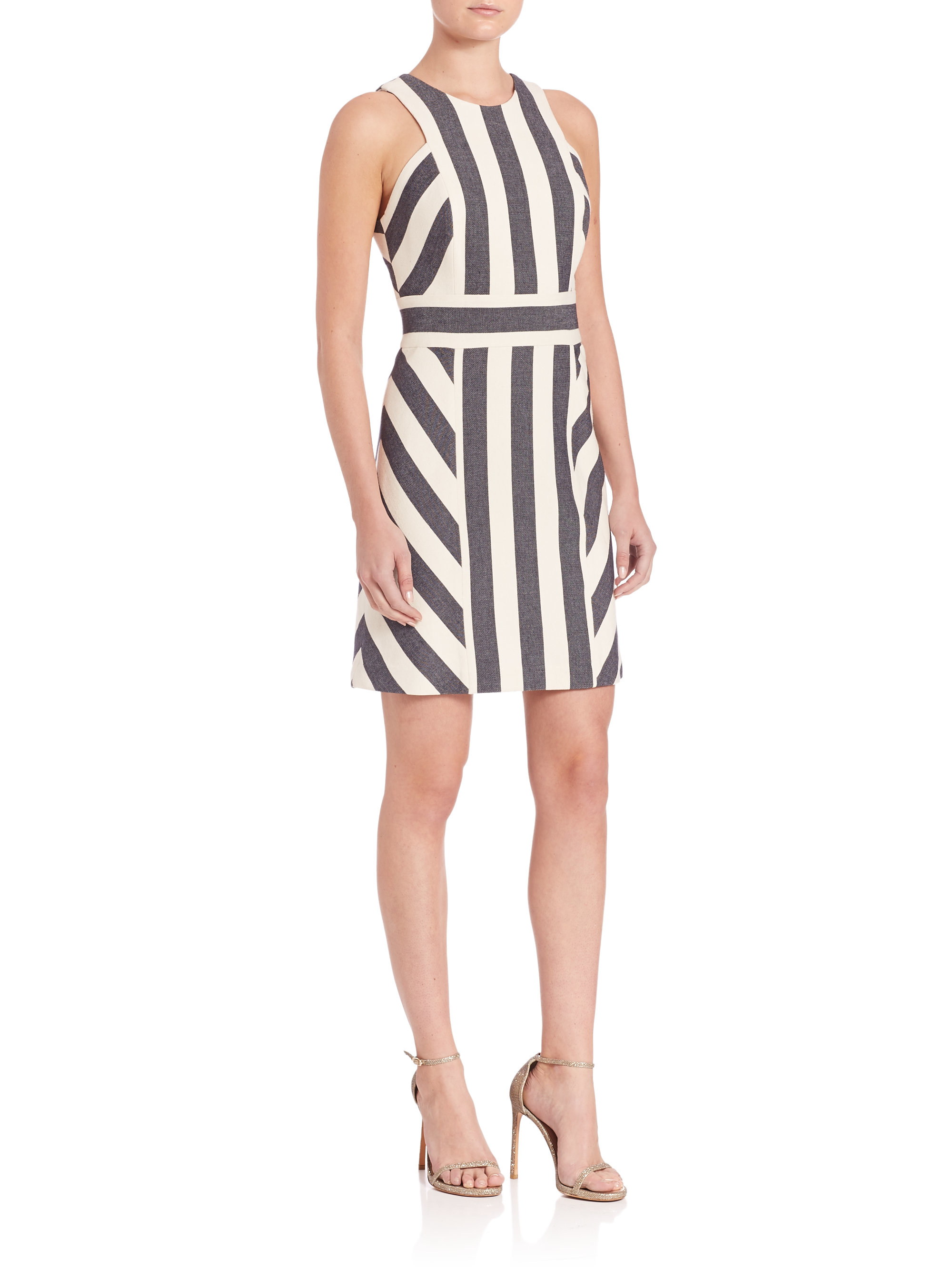 Stripes are always a great go-to classic. But this year's stripes are bigger and better than ever before. If you're ready to step up your prints, then invest in a piece with chunky stripes in back-to-basic hues.
4. Bra Tops
If you're feeling daring then perhaps a subtly risqué piece, like a bra top, is the right fashion trend for you. Wear a floral piece with high-waisted bell bottoms for a vintage vibe or try a neutral colored top with a sharp, oversized blazer and trousers for a modern edgy look.
5. Unique Denim
It's time to give your favorite skinnies a break and try something new. Deconstructed and vintage-style denim is where it's at right now. While tons of stores are carrying the look right now, you can also get crafty and try dismantling your own pair for a fraction of the cost.
6. Yellow
Just like pink, yellow is a great color to add to an otherwise dreary wardrobe. While it may seem like it's a color that can only work in the warmer weather months, there's plenty of shades to choose from — mustard, butterscotch, and gold — that can be just as pretty in the winter.
7. Big Earrings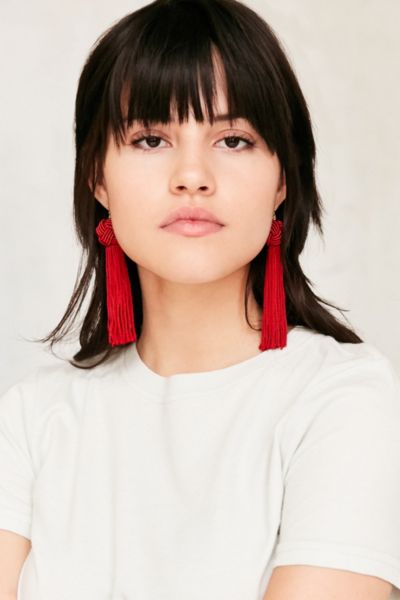 Remember how dainty jewelry was super "in" for, like, ever? Well, not anymore. Bold sculptural earrings are taking center stage. The best part? They're a great transition piece to take your standard office outfit to an elevated happy hour look.
8. T-Shirts that Take a Stand
With more than a few things going on in the world right now, show what you think is worth fighting for with a T-Shirt that does all the talking. Many nonprofit organizations sell merchandise, and a portion of the profits go towards the causes they represent.
9. Faux Fur Jacket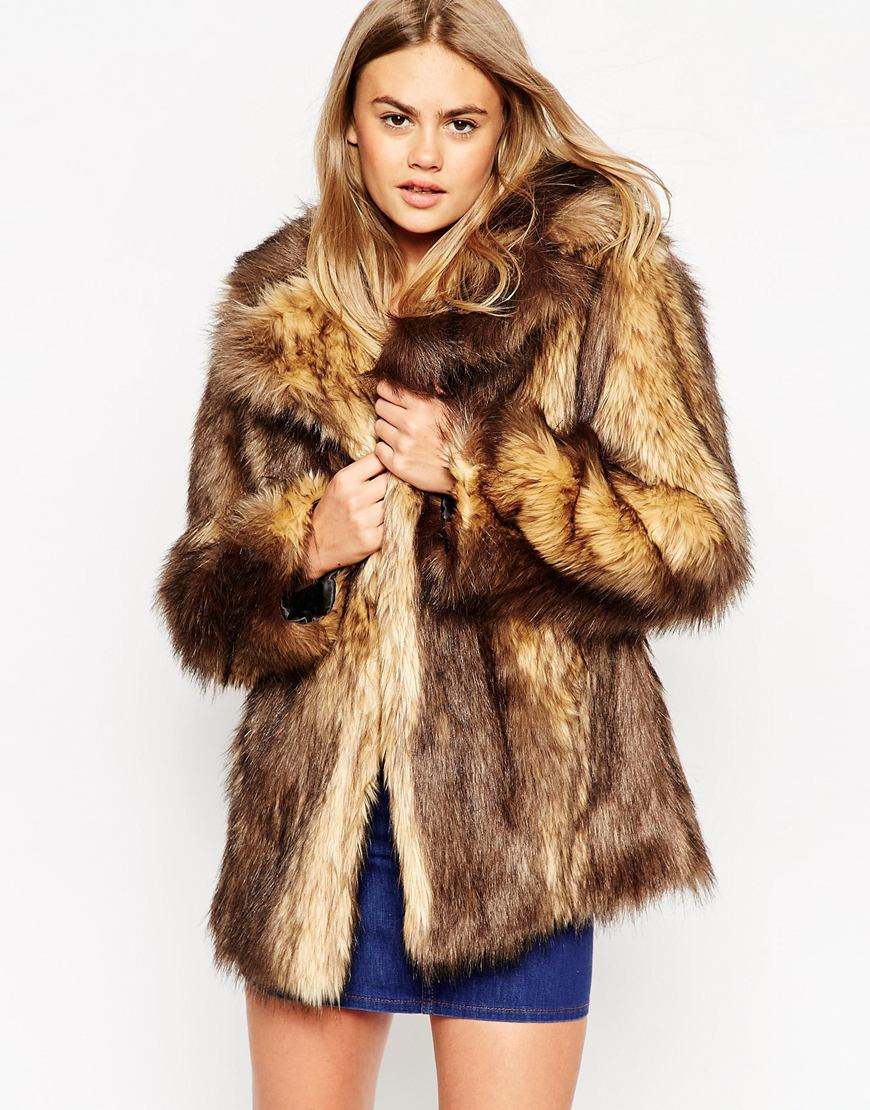 Given how often you wear them, your jacket should be fun and full of personality. This year's faux fur selections are super stylish, warm, and (compared to the real deal) affordable.
10. Block Heels
FINALLY... a sensible heel is "in." Now is the time to stock up on comfortable, yet chic, block heels. Your toes and soles will thank you.
What fashion trends are you loving right now? Let us know in the comment section!